Configuring Automatic Git Mirroring¶
This section shows how to configure source code mirroring to FoundriesFactory® repositories. This helps to use external private or public Git repositories, hosted on services such as GitHub or Bitbucket.
This focuses on setting up GitHub Actions and Bitbucket pipelines for mirroring code, but the steps can be adapted for other Git services.
Creating Token¶
To allow external hosting services to access your FoundriesFactory repository, you need to create a token.
Create a new API Token by clicking on + New Token.
Complete with a Description and the Expiration date and select Next.
Check the Use for source code access box and select your Factory.
If Bitbucket is used, the token generated in the previous step is used as the <GIT_ACCESS_TOKEN> value.
If GitHub is used, convert the token value to a base64 string and save the output of this command. This is your <BASE64_FIO_TOKEN> value.
echo

 

-n

 

<FIO_TOKEN>

 

|

 

base64

 

-w0

Example Output:
host:~$ echo -n SQMD1Gx860mPI6jZFlLJLwaCXT5CqAaQi6nEfIfH | base64 -w0




U1FNRDFHeDg2MG1QSTZqWkZsTEpMd2FDWFQ1Q3FBYVFpNm5FZklmSA==



Tip
<BASE64_FIO_TOKEN> should end with == with no carriage return.
Configuring GitHub Repository¶
Go to GitHub and find the repository you want to mirror.
Click on Settings:
Click on Secrets and create a new secret by clicking on New repository secret.
The Github Action uses the variable GIT_ACCESS_TOKEN as the token to access your Foundries Factory repository.
However, complete the Name with GIT_ACCESS_TOKEN and on Value paste the <BASE64_FIO_TOKEN> provided above.
Finally, click on Add secret.
Configuring Bitbucket Repository¶
Go to the source repository on Bitbucket and click on Pipelines: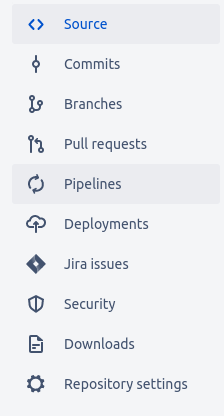 Select the Starter pipeline: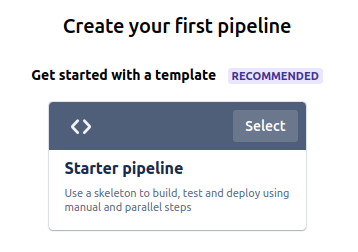 Erase the default content and provide the following setup:
pipelines:




  default:




    - step:




       name: Mirror to source.foundries.io




       image: alpine/git:latest




       script:




         - git push https://$GIT_ACCESS_TOKEN@source.foundries.io/factories/<factory-name>/<repo-name>.git --all



Note
Make sure to provide the GIT_ACCESS_TOKEN generated in Creating Token and to replace <factory-name> and <repo-name>.
Click on Commit file to enable this pipeline.
After this, every push to the Bitbucket repository mirrors all branches to source.foundries.io and triggers builds for the branches enabled in your Factory.
Tip
This pipeline can be customized to mirror only specific branches as needed for your development.