Configuring Git¶
Pushing to your repositories with FoundriesFactory is as simple as configuring Git on your computer to use Fioctl as a credential helper. Afterwards, Git will know when you are connecting to source.foundries.io and it will use Fioctl as the helper to authenticate you when utilizing git commands.
Source Code Access Token¶
In the right top corner, click on the avatar and select Settings in the drop-down list.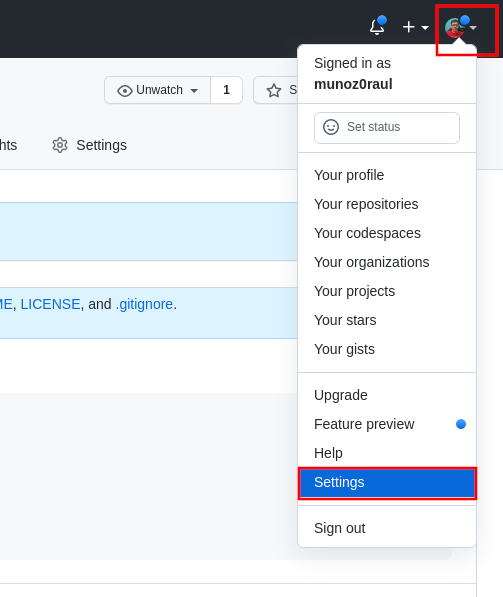 Select the tab Application Credentials and create a new Application Credential by clicking on + New Credentials. Complete by adding a Description and an Expiration date and select next.
Check the Use for tools like fioctl box and select your Factory. You can later revoke this access and set up a new application credential once you are familiar with the API Access.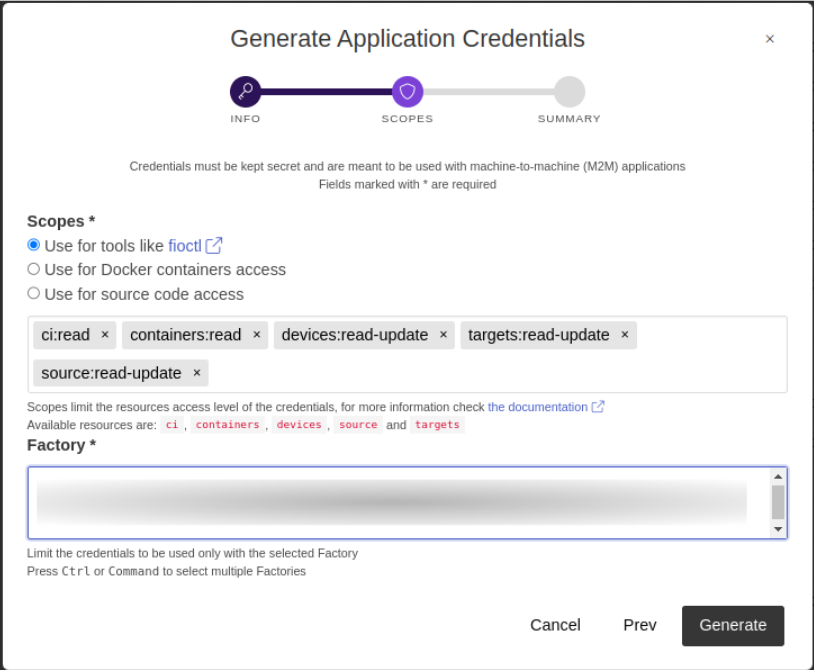 Important
One can also add the source:read-update scope to any existing Application Credential being used already.
Git Setup¶
Run the following command to add the relevant entries to the Git configuration:
sudo fioctl configure-git



Important
The reason it needs to be run as sudo instead of directly as the root user is because it needs to have privileges to create a symlink in the same directory as where git is located.
Verify that this has been successful by cloning a repository from your Factory, such as your containers.git repo. Replace <factory> with your FoundriesFactory name:
git clone https://source.foundries.io/factories/<factory>/containers.git



Tip
You can also use git config --global --list to show the current state of the global Git configuration, where source.foundries.io should be referenced along with a username and a helper.